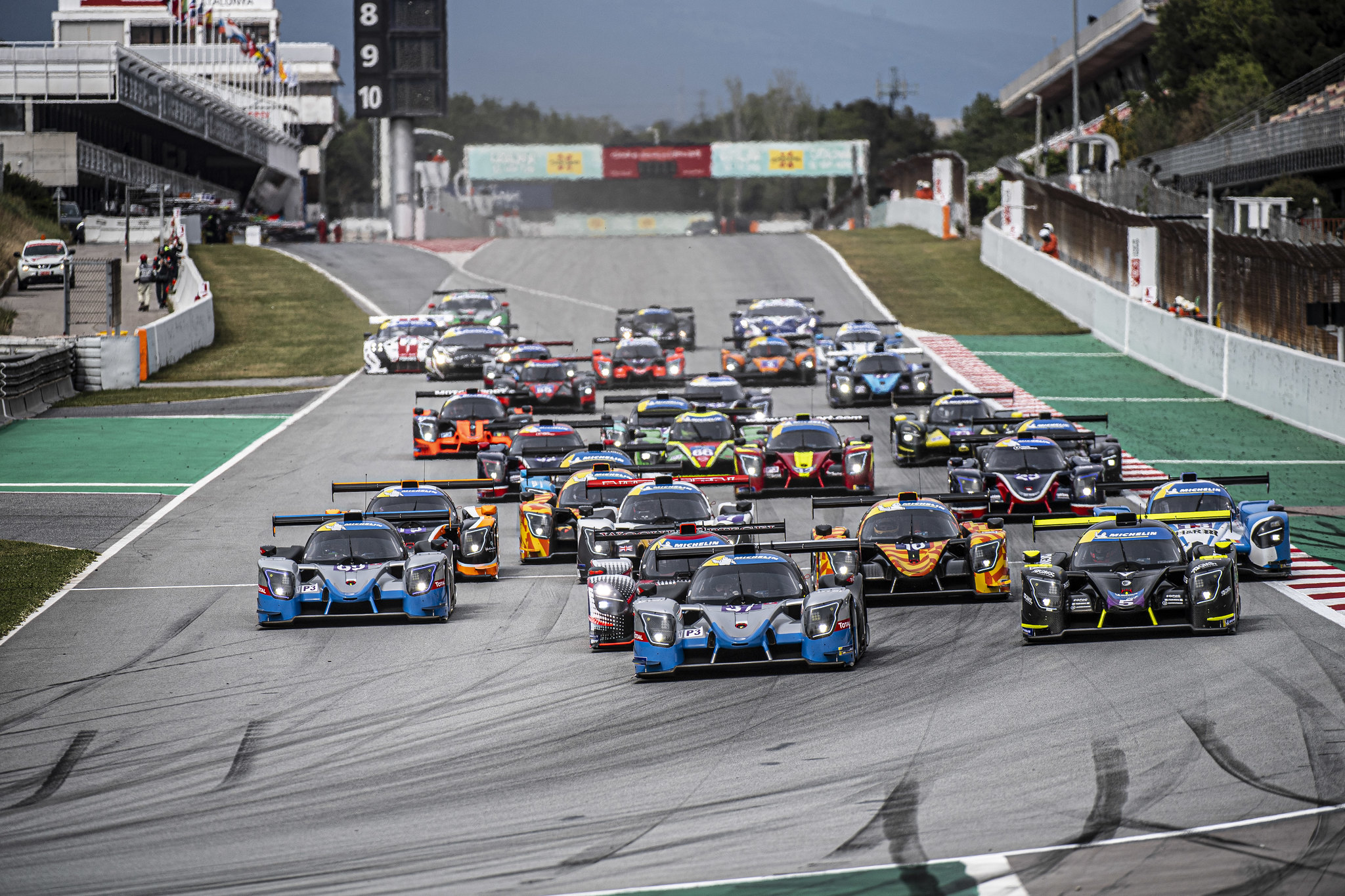 Barcelona qualifying : Antoine Doquin, first race and first pole position
The young French driver battled throughout the qualifying session with the #5 Ligier of Finn Gehrsitz (Phoenix Racing) and the #11 Duqueine of Thorsten Kratz (WTM Powered by Phoenix Racing). Doquin finally set his best lap in 1'40"803, with a margin of 0"146 over Gehrsitz and 0"3 over Kratz.
The #37 Cool Racing Ligier won the first pole position of the 2021 Michelin Le Mans Cup, with Antoine Doquin at the wheel.
With a flying lap at the end of the session, the #18 Duqueine of Matthias Luethen (Mühlner Motorsport) took the other second row spot, joining the #11 Duqueine for the two-hour race this afternoon.
Reigning class champion Rino Mastronardi added another pole to the five he has won in 2020 by setting the fastest qualifying lap in Barcelona in the opening round of the Michelin Le Mans Cup.
At the wheel of the #8 Iron Lynx Ferrari, the Italian's time of 1'45.571 was 0.271 faster than Nicolas Leutwiler in the #2 Pzoberer Zürichsee by TFT Porsche. The Swiss driver had two timed runs cancelled for exceeding track limits. Making her Michelin Le Mans Cup debut, Sarah Bovy was third fastest in the other Iron Lynx Ferrari (#9) with a time of 1'47"564. The Belgian driver was called up at the last minute to join Doriane Pin in the all-female Iron Lynx crew. The Mercedes AMG GT3 of Wim Spinoy (10Q Racing Team) was fourth, followed in fifth place by the Ferrari 488 GT3 of Ken Abe (AF Corse). The two-hour race for this Spanish round will start this afternoon at 16:30.